Smižany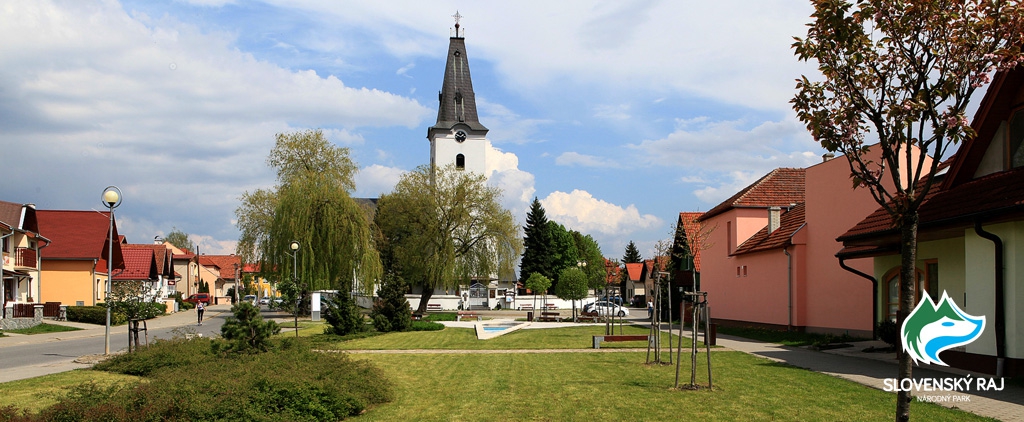 The history of settlement of the village dates back to the times of the Great Moravia, it is proved by archaeological findings of a fortified settlement in the area of Hradisko at Čingov. The first written reference from 1254 mentioned Smižany as a village of hound drivers. Today, the largest village in Slovakia (over 8 400 inhabitants) is an important gateway to the Slovak Paradise.
MONUMENTS: the square of atypical shape bounded by the Roman-Catholic Church of the Exaltation of the Holy Cross from the middle of the 13th century on the eastern side and by modern building of the Town Hall on the western side, renovated Manor house from the 19th century
ATTRACTIONS: the Museum of Ethnography (Národopisné múzeum) with exhibition of folk culture of the southern and central Spiš region, architecturally interesting building of the School of Art, the Calvary – outdoor Stations of the Cross above the village with a view of the surroundings, cycling trails
ACCESS: bus: public transport from Spišská Nová Ves – lines no. 4 and 8, Poprad (24 km), train: line Bratislava – Žilina – Košice, Smižany stop.