Prielom Hornádu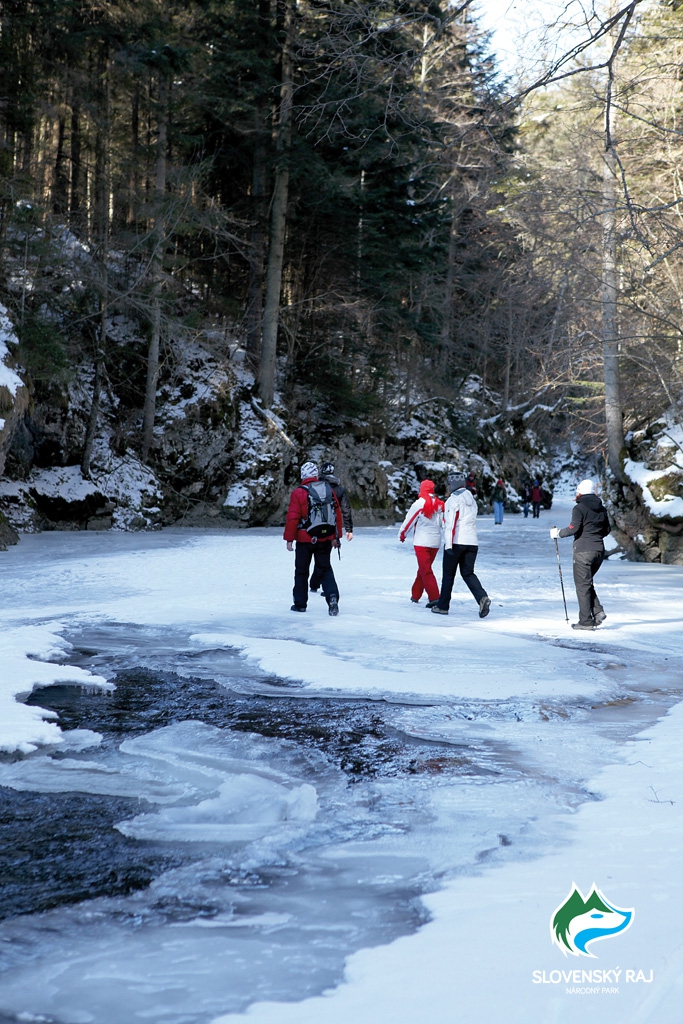 One of the most beautiful and most famous canyons in Slovakia. It leads from Hrdlo Hornádu at Podlesok near the village Hrabušice to the bridge at Maša in Smižany. Challenging, but unforgettable passage along the marked hiking trail is made accessible by metal bridges and footbridges, climbing irons, ladders and steps. There is an educational trail of the same name, too.
Since the summer 2016, the popular rafting of the Hornád river has been open to the public. Paddlers can once again enjoy the waterway in one of the most attractive parts of the National Park. The Hornád river penetrates the bottom of a dep canyon with high steep walls and creates a section that is unparalleled for rafting and also landcapewise not only in Slovakia, but also in neighbouring countries. Unforgettable experience of rafting through the territory with the highest level of nature protection is guaranteed.
In case of severe winter and safe thickness of ice, you can replace the adrenaline hike across the steps over the river Hornád by a walk, cross-country skiing or ice-skating on the frozen river surface.
| | |
| --- | --- |
| Length | 11,7 km |
| Time of passage | 4:00 |
Stratenský kaňon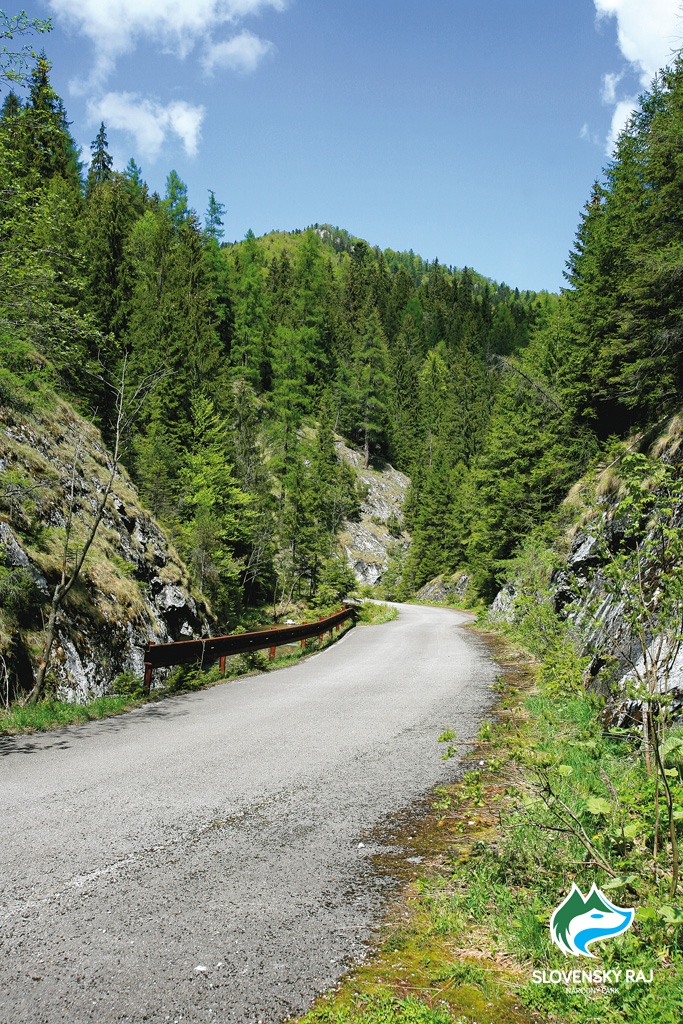 A short romantic canyon section along the upper part of the Hnilec river, close to the village Stratená. An original road, used before the road tunnel was constructed, is leading along the canyon. There are 8 bridges built beneath the 80 m high cliffs. Canyon is accessible as a hiking and cycling trail, with an educational trail of the same name, which is also suitable for visitors with motion disabilities.
| | |
| --- | --- |
| Length | 1,5 km |
| Time of passage | 0:30 |
Tiesňavy
Canyon valley leading from the village Stratená to the meadow plateau Hanesová and to the crossroads of hiking trails Pod Hanesovou. It offers nice views of the cliffs above Stratená and a small waterfall.
| | |
| --- | --- |
| Length | 3,5 km |
| Time of passage | 0:50 |
Biely potok
Short canyon sections can also be found along the lower part of the Biely potok brook, flowing through the Tomášovská Belá valley. Marked hiking trail leads from Biely potok - ústie to Kyseľ, where it continues across the horizontal wooden ladders above the river surface around the start of the Sokolia dolina gorge to the Klauzy water reservoir.
| | |
| --- | --- |
| Length | 6 km |
| Time of passage | 1:50 |